How can you improve your website page rank on Google?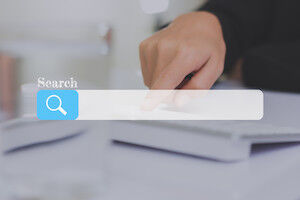 Where do you start when you want to find a service or product?
Most of us start with a Google search. Some may use other search engines, but Google is still the most popular by far, around 90% of searches in 2018.
If you want to be found on searches, you need to be continually assessing and improving the content on your website.
How do you get to the top of search results?
Everyone wants to be on page one of Google but how does Google rank your website and decide where it will appear for a specific search?
Content marketing is the key to search success. Google was built to serve the best and most relevant content to its users. The content may be on a website page, blog article, white paper, video or anything else that will educate or entertain your audience.
Google will assess your web page and rank it against similar content on the web. The challenge is to achieve a page one ranking for the keywords you want to be found for and create better content than your competitors.
Before you start copywriting website content, you need to know which keywords your customers are using to find your products or services and how many searches are being made on these keywords. Don't waste time writing about your services or products using keywords with few or no searches being made.
On the other hand, your keywords must compete with other content on the web; therefore it is also useful to know how competitive your keywords are. For example, it may be better to use a less competitive keyword to achieve a page one result than a highly competitive keyword and rank nowhere. Once you have gained some rankings you can start using the more competitive keywords.
It is also essential to find out what keywords your competitors are using and where they rank on Google.
Armed with this information, you can include all the most important and effective keywords in your blog article or on your web pages. However, overstuffing keywords can have the opposite effect and get your content downgraded. To be most effective your content needs to be regularly monitored and assessed against your competitors, adding or changing keywords to improve page rank. Getting the balance right is a challenge.
Get more from your content
To make the most of the time and effort that you spend copywriting for your website or blog, you can post articles to your social media pages with a link back to your website. Google will consider the quality of links to your website and backlinks from your social media pages will help improve your website's page ranking.
You could also use the articles in a regular email newsletter to your clients and prospects, increasing exposure for your article and providing an opportunity for more backlinks to your website.
Additional exposure can be gained by producing regular sales leaflets based on the article that can be used by your sales team in PDF format or printed copy.
Monitor and measure return on investment
To measure the success of your articles and new page content, Google Analytics provides a range of reports covering which pages and articles are visited most so you can see exactly what is working and what is not.
From your emailer system, you will be able to get statistics on exactly who has opened the email and who has clicked through to your website links.
Call us now for your free keywords audit.
Mark Langston